On August 4, 2022, the MetroHealth System, home to the Northeast Ohio Regional Spinal Cord Injury System (NORSCIS), recognized physicians and research scientists for outstanding achievement in clinical care, excellence in teaching, and exemplary skills in leadership and/or advocacy. From a faculty of over 750 individuals, the following four contributors to spinal cord injury care were among the 19 honorees:
Kim D. Anderson, PhD, serves as Project Director of NORSCIS. She joined Metro Health in 2018 as a Staff Scientist and Professor in the Department of Physical Medicine and Rehabilitation at Case Western Reserve University. In that capacity, she successfully renewed federal funding for NORSCIS, initiated research on understanding the experiences of civilians and Veterans with new SCI as they traverse the first year of recovery, and advanced advocacy efforts for those with SCI on both the national and international level. She has previously received the Paul H. Silverman Award for Outstanding Work on Science and Ethics. In 2021, Dr Anderson was awarded the Craig H. Neilsen Visionary Prize for improving the world for persons with SCI. Dr. Anderson presently serves on the Board of Directors of the American Spinal Injury Association (ASIA). She is also the co-founder of the North American SCI Consortium, serving as its president from 2018-2021.
Christina V. Oleson MD, came to MetroHealth in January of 2018, becoming the first female faculty member to be appointed at the level of Professor in the Department of Physical Medicine and Rehabilitation at Case Western Reserve. She is a member of the Education Committee of the American Spinal Injury Association, participates in research under NORSCIS, and continues to advance her clinical and research interests in immobilization osteoporosis due to spinal cord injury. Having published a comprehensive text book Osteoporosis Rehabilitation: A Practical Approach (2017), she was named as director of a newly-established Neuro-Osteoporosis Program at MetroHealth, which provides comprehensive diagnosis and treatment for individuals with disabilities who develop osteoporosis. More recently, Dr. Oleson has taken on a new responsibility in the area of Post-Acute Sequelae of COVID -19, as it affects patients who have developed ongoing neurologic and musculoskeletal conditions. She serves on the American Academy of Physical Medicine and Rehabilitation's Long COVID Collaborative and is contributing to the NIH Recover Investigation on Long COVID.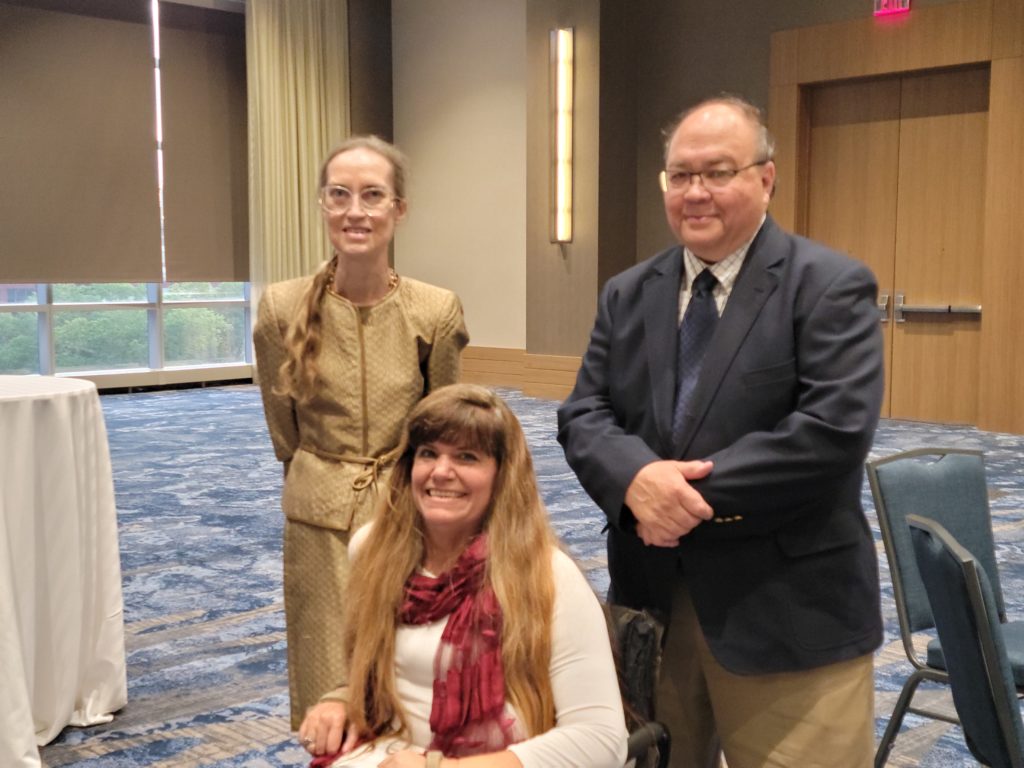 Michael W. Keith, MD, began his tenure at MetroHealth in 1979 and is currently a Professor of Orthopedic Surgery at Case Western Reserve. He specializes in complex hand reconstruction and serves as the "hands of hope" for the hands of many affected with tetraplegia for whom hand and arm function have been lost. His work helps to reestablish critical aspects of hand function that are so essential to the quality of life and independence of those with SCI.
Among his principal accomplishment are developing methods of restoring hand function for persons with paralysis, amputees, and surgery for complex neuromuscular disorders. He helped launch the national movement for evidence-based Medicine for Orthopedic and Hand Surgical Societies. Numerous residents from Orthopedic Surgery and from Physical Medicine and Rehabilitation programs benefit from his stellar teaching sessions in our weekly clinics.
Timothy A. Moore, MD, (not pictured) joined MetroHealth in 2004 and is currently a Professor of Orthopedic Spine Surgery at Case Western Reserve. As one of a select few surgeons who can address the most challenging spinal interventions for those with complex cervical injuries, he now shares that knowledge with physicians in the final stages of training as the MetroHealth Site Director for the Spine Fellowship Program at Case Western. His research interests include the optimal timing of orthopedic and spine surgery in the polytrauma patient, work that has helped establish early appropriate care of this population based on objective laboratory data. Dr. Moore is a member of the Board of Directors of the Cervical Spine Research Society. He has recently undertaken a project through their support to establish optimal protocols for treating C2 odontoid fractures in geriatric patients. It is this group of individuals that represents the fastest growing population of those experiencing acute injuries to the spinal cord.
The night also honored advanced practice providers essential to care at MetroHealth. Congratulations to all!