Our Chapter has made significant progress in 2023. In June, Megan Hammond, President of the United Spinal Association Northeast Ohio Chapter, attended the 2023 Roll on Capitol Hill – the United Spinal Association's 10th Annual Legislative and Advocacy Conference. Roll on Capitol Hill is an annual event that empowers those living with disabilities to use their voices and advocate for improvements in disability policy. Roll on Capitol Hill offers a powerful opportunity for individuals to organize and collaborate to create the change they want to see for the SCI community.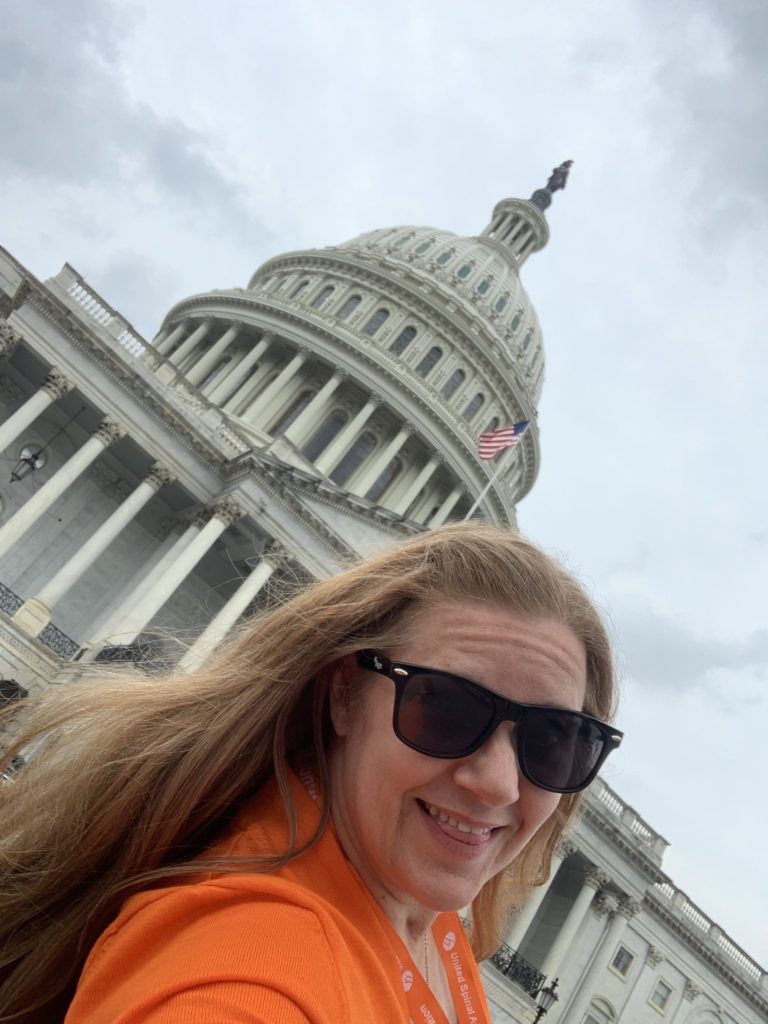 Read Megan's blog post if you want to learn more about her experience at Roll on Capitol Hill this year – she offers meaningful insight into strategies for coping with and overcoming struggles related to living with a disability, and more information about policy issues that impact members of the SCI community. Learn more about United Spinal Association's advocacy work here: https://unitedspinal.org/advocacy-program/. We would love to hear from you if you want to get involved with advancing policy change for individuals with disability, or if there are any issues that you think should be added to the agenda.
Upcoming Events
We are so excited for our second annual Handcycle and Picnic in the Park on Saturday, August 12, from 10:00AM to 2:00PM at the Cottonwood Reserved Shelter in Fairview Park. We are looking forward to a fun day of grilling, playing yard games, and trying out the handcycles with our fellow Chapter members! If you're interested in learning more about the Handcycle Picnic – or if you want to invite your friends and family – you can visit our Facebook event link at https://fb.me/e/2wAPgWUKY. You can also RSVP to the event at https://forms.gle/LTniQyXUPmUykE5J8. Can't wait to see you there!
If you are unable to attend the Handcycle Picnic but still want a chance to try out the handcycles, no need to worry. We own several handcycles – a combination of low-riding and upright bikes – that are available for you to borrow if you can transfer (or can be assisted with transferring). Please email us at unitedspinalneo@gmail.com if you are interested in borrowing one of our handcycles for up to 30 days.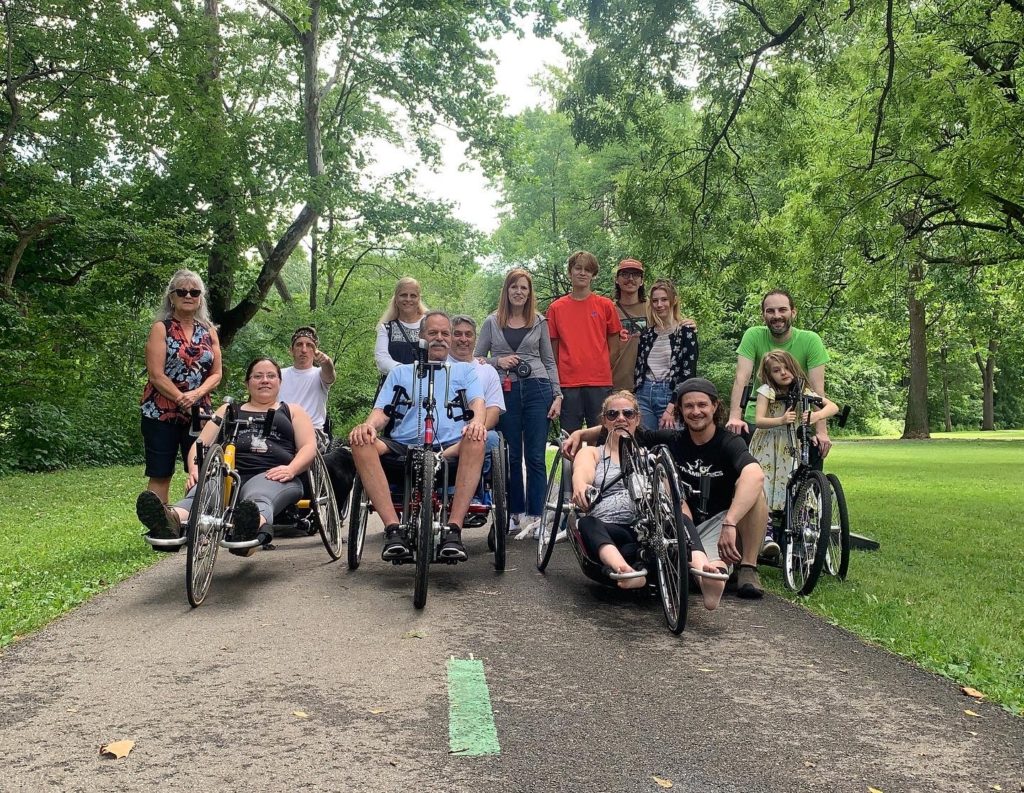 Unfortunately, the 27th Annual MetroHealth Spinal Cord Injury Forum needs to be rescheduled. Due to a number of "things," the Planning Committee felt it would be better to reschedule the forum for the Spring of 2024. They want to bring you the best event possible and would not be able to do so without rescheduling. Please stay tuned for more details as we figure out the new date.
Community Event Program Recap
We have had so much fun at the outings we've hosted through our Community Event Program this year! We have been incredibly grateful for the opportunity to gather with our Chapter members at the Cleveland Cavaliers game and the Dear Evan Hansen musical this Spring. Special thanks to everyone who braved the weather to watch the Cleveland Guardians play the Milwaukee Brewers in June! Our July outings featured performances by the Cleveland Orchestra at Blossom Music Center – Jurassic Park in Concert and The Lord of the Rings: The Two Towers.
We hope the Community Event Program will be an even bigger success in 2024 – feel free to contact us if you have any ideas for events that our Chapter should attend next year. Tickets for the Community Event Program are free and available on a first-come, first-served basis. You can view all upcoming events and by visiting our Calendar page at www.usaneo.org/calendar.
Monthly Meetings
We are still hosting virtual monthly meetings on the 3rd Monday of each month. In July, Chapter members had the opportunity to learn about MetroHealth's Adaptive Life Technologies, a clinic that promotes assistive technologies available to individuals with SCI, thanks to Blake Perkins and Stephen Polakowski.
Visit our YouTube channel @unitedspinalneo to watch replays of our past meetings, including a presentation by More Than Walking with Corey "Pheez" Lee, an informational session on GCRTA's Paratransit services, a presentation about recreational sports opportunities by Brian Veverka of Adaptive Sports Ohio, and many more. The schedule and registration links for our 2023 monthly meetings are available on our Calendar page, at www.usaneo.org/calendar.
While we are so excited about the progress that we have made this year, we are still looking for more help to continue growing our local Chapter!
With your help, we hope to enhance our services and expand our impact in the community.
We have several volunteer opportunities available. Let us know if you are interested in getting involved with our Pear Mentorship Program or the Equipment Lending Program. If you are in need of any equipment or supplies, you can find the items we have available at www.usaneo.org/donated-items/.
Despite all our progress, we still have a lot of work to do. If you are interested in helping develop our Chapter further, please email us at unitedspinalneo@gmail.com. Feel free to reach out if you have any ideas for how we can build on the work we are doing. We would greatly appreciate any assistance you can provide in any capacity! We are looking forward to building our leadership team to continue serving the Northeast Ohio community. Thank you!